Deburring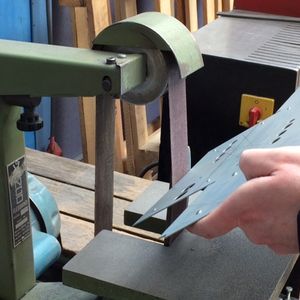 We have extensive expertise in deburring steel, stainless steel and aluminium.
Mid Fab's deburring facilities include:
Rasamax orbital deburring machines (steel and stainless steel)
Belt deburring (steel and stainless steel)
Soft wheel (aluminium)
Our deburring is carried out to increase the safety of handling components during assembly. This also removes slithers of metal on cut edges that could compromise electronic PCB exposed conductive tracks for example.
Get in touch with us
Mid Fab Developments is here to help you. Whether your enquiry is regarding Deburring or simply to find out more about us, the team are happy to talk to you. Email or call us on 0121 359 1641.
Related Pages