Working Hard in the Hot Weather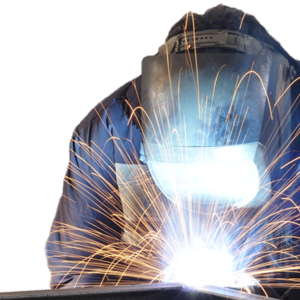 23 Jul 2018
It's incredible that a country like the UK, with such unpredictable weather, seems completely unable to handle extremes of any nature. We complain about leaves on the line; the beast from the east and now, the current heatwave. So now everyone is watching their weather apps hoping the weather will continue through their summer holidays.

Speaking of holidays, the annual rush to the beaches and Costas has already begun here and the conversation around the office revolves around holidays planned and experienced while those who remain are rushing around covering for the holidaymakers.

So, this month's newsletter is a little shorter than normal but it does give us the opportunity to talk about the forgotten hero in the hot weather: his name is Martin and he is our welder. Martin and his colleagues in our welding department operate a wide array of equipment which, combined with their skill and experience, allows us to deliver the incredibly high standards demanded by our customers.

We believe our quality and adaptability are our key differentiators. So we make sure our welders are the best, delivering MIG, TIG and spot welding for mild steel and pulsed MIG for aluminium over a wide range of thicknesses.

For more information check out our website www.midfabdevelopments.co.uk or email us on sales@midfabdevelopments.co.uk.
Related Pages