November Newsletter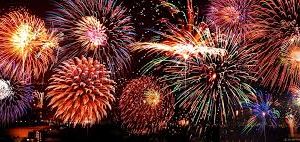 30 Nov 2017
To read full Newsletter click here
CAD/CAM Technology
This month we thought we would write another in our occasional series on the processes and systems we use here at Mid Fab. This month we thought we would look at our CAD/CAM system
We have been using the technology for several years now. Working with our clients' designers we have developed our skills and experience in 2D and 3D formats and more latterly using the extensive scheduling and monitoring systems.

More recently, we adopted Solidworks, the acknowledged world leading CAD/CAM package which specifically supports the work we do. This means we can support and work with you to design cost effective manufacturing solutions that solve your design challenges.
Also, the software links to our manufacturing systems which makes us extremely efficient and responsive to customer requirements and allows end to end monitoring meaning better design; accurate manufacture and shorter deliver times.

So, if you would like to talk to us about how our use of CAD/CAM in manufacturing can help you design and build your products, why not call us now on 0121 359 1641 or email us at sales@midfabdevelopments.co.uk. You can also find out more about our other products and processes on our website: www.midfabdevelopments.co.uk

Techniques and technologies are moving so fast in our industry and it is important to take some time to keep up to date with the latest systems and technologies. Or so our MD Nigel said as he disappeared, tickets in hand, to The Netherlands to check out the latest developments at press brake manufacturer, Safandarley.

He hasn't been seen since but we are absolutely sure he is working hard with the Safandarley team, to identify all the features and benefits that their machines can bring to the business. And we believed him when he told us that he would be working very hard and would have no time to sample to beauty of The Netherlands or the nightspots of Amsterdam.

Cheers NIgel!


Copyright © 2017 MID-FAB DEVELOPMENTS LTD, All rights reserved.


Want to change how you receive these emails?
You can update your preferences or unsubscribe from this list.

[Email Marketing Powered by MailChimp]